Co-Founder and General Manager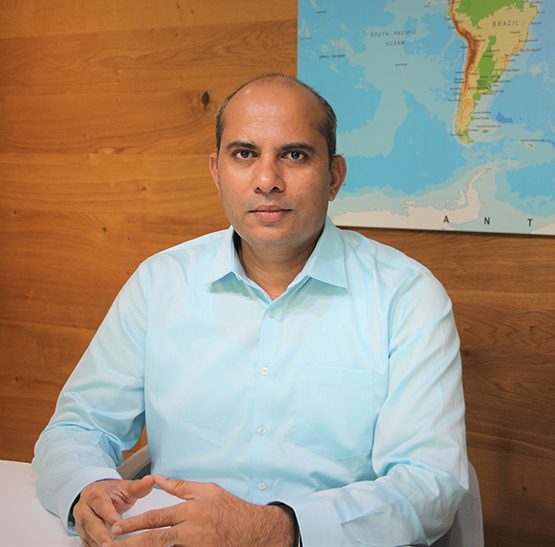 Ravi M.N Gowda is the General Manager of VeeChem Global. Marking his career with notable achievements every step of the way, Ravi has been working in the plastic industry in Dubai for 18 years. He started his career with a small single barrel extrusion line and has made his way to success with his go-get attitude.
Focused, yet flexible, Ravi's life surrounds two important rules – treat people the way you would like to be treated and stick to your promises. As the General Manager of VeeChem, Ravi has been an instrumental force in business development and sales. He has single-handedly developed markets in Africa, setting a positive tone with every new operation.
With an eye for detail, Ravi has been an integral member of VeeChem defining sales and marketing strategies, whilst being involved in business decisions. His world-class analytical skills and data-driven decision-making capability has helped VeeChem scale operations and expand its footprint across the region. Possessing a deep understanding of the market, Ravi's strong salesmanship and focused entrepreneurial spirit has driven VeeChem towards its goal of steady and strategic success.
A graduate in Bachelor of Engineering in Polymer Science and Technology, from the University of Karnataka, India, Ravi has constantly delivered outstanding results in his tenure with VeeChem. With a willingness to be mobile and curious to discover the unexplored, Ravi is not afraid to roll up his sleeves and get the job done.