Founder and Chief Executive Officer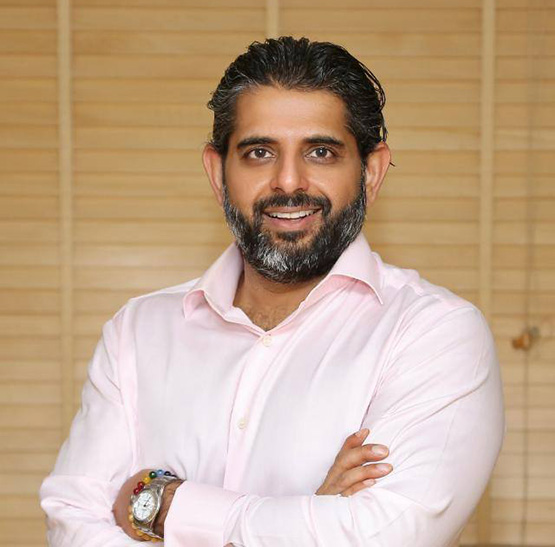 Pravesh V. Jethwani is the Founder and Chief Executive Officer of VeeChem Global. A firm believer of leading by example, Pravesh joined family business in 1998, and went on to start his own venture in 2015, with a keen focus to change the existing industry with key innovative practices.
With more than 20 years of experience, Pravesh has a natural aptitude that makes him brilliant in his industry. His skill, knowledge and talent, plus that little something extra offers him a deep understanding of his business and the industry in the region. Driven and dedicated, Pravesh is full of enthusiasm and energy and injects the same spirit in his team. A leader and mentor to several, he believes in the strength of his team and is a constant force of encouragement, helping them achieve the impossible. His positive attitude and optimistic approach has been the underlying force for his growth and success.
Possessing a strong business and leadership record, Pravesh has vast experience in sales and marketing, distribution, logistics, finance and administration, which has helped him grow VeeChem Global in excess of USD 50 million in revenue.
Immersed in business from a very young age, Pravesh has a keen interest in focused marketing and networking initiatives. For two years, he is a member of the Board for Entrepreneurs Organization Accelerators Program (EOA) – a dynamic, global network of more than 8,500 business owners in 40 countries that helps him connect, network and learn & grow.  He has held multiple positives on the boards of EOA and EO over the past three years.  He is also a member of Young Presidents' Organization (YPO) –  an exclusive global leadership community of chief executives with approximately 28,000 members in more than 130 countries.
Raising the bar high with his enthusiastic entrepreneurial spirit, Pravesh believes that the only way to steer ahead of the competition is by tapping the market's pulse. Under his leadership, VeeChem has extended its footprint across 22 countries and set up offices in four territories so far including UAE, Djibouti, Ethiopia, United Kingdom and Hong Kong.
A graduate with honours in Management Operations and Economics, from Boston College, Pravesh is a self-starter and knows what it takes to draw a crowd. While his acute business sense has positioned him as an influential force in his industry, it is his passion towards community initiatives that makes him a force to be reckoned with. Some of his noteworthy contributions include a charity fund for education called SPJ Foundation in the UAE and India and the soon to be developed philanthropic organization.
While business is his pulse, family, home-cooked food, health and recreational activities like playing tennis, going to the gym and golf from his other passions in life. Being an ardent animal lover, Pluto, a Beagle has been another important part of Pravesh's life since a very long time.