General Manager – Djibouti Operations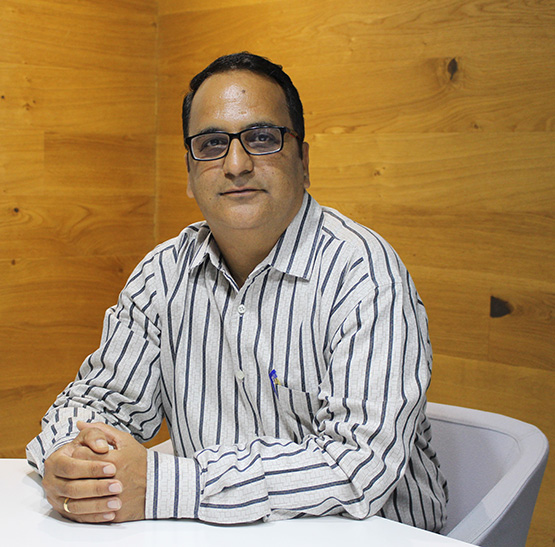 Mahesh Bhambhani is the Supply Chain Manager at VeeChem Global. With more than 24 years of experience, Mahesh has been helming the role of Supply Chain at VeeChem Global for the past 8 years.
Spearheading the Sales and Marketing for Hospital Supplies, Mahesh has been an instrumental force in improving productivity and enhancing the quality and efficiency of VeeChem's operations. Known for his acute analytical skills, creative solutions, and focused communication with external suppliers and buyers, Mahesh is not only a pro at his area of expertise, but is also good with negotiating contracts with suppliers and customers, as well as controlling manufacturing and delivery processes.
Possessing a sharp acumen and eye for detail, Mahesh is a people, customer, and Business Manager. He is responsible for the smooth functioning of his team, and ensures that he achieves the set objectives through effective planning, analyzing data on past performance, and projecting future performance.
Some of his key responsibilities at VeeChem include exceeding annual sales targets within assigned territory and accounts, developing and executing strategic plan to achieve sales targets and expansion of customer base and building and maintaining strong, long-lasting customer relationships. Holding a Bachelor of Commerce from Mumbai University, India. He strives to uphold the competence and excellence of VeeChem's offerings by giving equal importance to all stakeholders.
A firm believer of teamwork, He has the ability to influence all levels of the organisation. On a personal front, he enjoys travelling and exploring new horizons. While there are several factors that have led to his success, his key success mantra is "To keep going. No full stop".